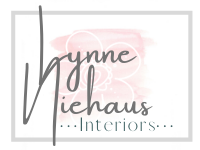 UNDERSTANDING NEUTRAL COLORS + PAINTING SUCCESS   Claim Your Free Guide
Discover My 8 Favorite Neutrals each Paired Perfectly with the Feature Color for YOUR DESIGN 
 DOWNLOAD MY FREE GUIDE NOW!
I am sharing over a decade worth of Design + Color experience rolled up into easy to use guide that answers ALL the questions you have about choosing the RIGHT neutral wall color for any space that you are working on. 
Use this guide to select the perfect wall color to pull your room together.
I am Lynne Niehaus.
Interior Designer. Artist. Momma.  and Queen of Color.
I put the "fun" back in functional.  I help women create interiors that remind them of their own light + joy.  Come hang out in my world to reconnect with the magic of that little girl you left behind.

Picking the perfect neutral wall color is hard, especially when you want the walls to be the backdrop for your beautiful room design.  Start with the knowledge you need.